The MMX17 Student Newsroom is under construction!
Mark your calendars now!
Johannesburg | 10-11-12 August, 2017
The Forum – The Campus, Bryanston
---
Kenneth S. Rogerson
Kenneth S. Rogerson is Associate Professor of the Practice at Duke's Sanford School of Public Policy, and former Research Director of the DeWitt Wallace Center for Media and Democracy at Duke University. He has served as chair of the American Political Science Association's Information Technology and Politics Section and the International Studies Association's International Communication Section.
Rogerson earned a PhD in Political Science at the University of South Carolina, where his research focused on international relations, internati
onal communications and media policy issues. In his dissertation, he examined the evolution of U.S. foreign information policy. He has a Masters of Arts degree in International Relations and a BA in Journalism and European Studies from Brigham Young University.
During his studies at the University of South Carolina Rogerson won the Excellence in Teaching Award, and the journal which he edited, Global Governance, was named the Best New Journal in the United States in Business, Social Sciences and the Humanities by the Association of American Publishers.
Amelia Cheatham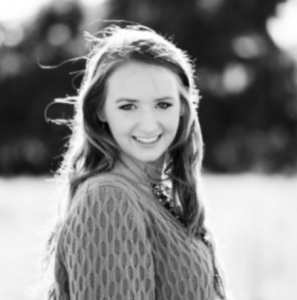 Amelia Cheatham is a rising fourth-year student at Duke University co-majoring in Global Health and Cultural Anthropology while pursuing a certificate in Policy Journalism and Media Studies.  Her journalistic interests include reporting, graphic design, photography and videography.  Originally from Orlando, FL, she spent the past two months as a breaking news intern at the Orlando Sentinel, covering crime and exploring her interest in health through reporting on topics like Zika virus and preeclampsia.
Mathama Bility
Mathama
 Bility is a rising senior at Duke University studying Public Policy and Global Health. Born in Cape Town, South Africa, Mathama was raised in North Carolina, USA. In addition to her interest in global health policy, Mathama is deeply passionate about filmmaking and creative expression. Her interests most recently intersected into a summer internship at Sesame Street in their International Social Impact department. Through her internship she was able to support several projects, including South Africa's Takalani Sesame show.