Patricia Aruo
Wits University, MMX17
A 22-year-old aspiring journalist. My curiosity, drive, diligence, observant nature and ability to adapt easily are some of my most useful qualities. My interests in the journalism field include politics, conflict, finance, and gender. I hope to venture into investigative journalism and write about people and subjects less often given attention globally. A multifaceted individual with varying interests. Amongst my notable appreciations are a good book, podcast, wine, friends, and family.
Khinali Bagwandeen
Rhodes University, MMX17
Khinali Bagwandeen is a 22 year old student journalist from the warm coast of Durban. The youngest of three daughters, Khinali chose to study journalism based on her love for the written word. Currently completing her Bachelor of Journalism at Rhodes University, she loves the small-town atmosphere of the quaint Grahamstown where she has lived for the last four years. She is an avid lover of the Beatles and has a mild obsession with the color purple. Khinali completed her matric in 2012 at Embury College in Morningside, Durban and decided to take a gap year to travel and get to know herself a little better. Her interest in the elderly and senior citizens has motivated and inspired many of her previous projects and she continues to place importance on the need for the world to hear their voices.
 Mathama Bility
Duke University, MMX17
Mathama Bility is a rising senior at Duke University studying Public Policy and Global Health. Born in Cape Town, South Africa, Mathama was raised in North Carolina, USA. In addition to her interest in global health policy, Mathama is deeply passionate about filmmaking and creative expression. Her interests most recently intersected into a summer internship at Sesame Street in their International Social Impact department. Through her internship she was able to support several projects, including South Africa's Takalani Sesame show.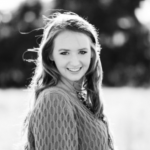 Amelia Cheatham
Duke University, MMX17
Amelia Cheatham is a rising fourth-year student at Duke University co-majoring in Global Health and Cultural Anthropology while pursuing a certificate in Policy Journalism and Media Studies.  Her journalistic interests include reporting, graphic design, photography and videography.  Originally from Orlando, FL, she spent the past two months as a breaking news intern at the Orlando Sentinel, covering crime and exploring her interest in health through reporting on topics like Zika virus and preeclampsia.
Kayleigh Damita
Rhodes University, MMX17
I'm currently a fourth year student at Rhodes University specialising in writing and editing. Last year I specialised in Radio and I also enjoy taking photographs. I enjoy writing features, profiles and reviews. I am originally from Durban but I would like to travel after I complete my degree. I enjoy reading, running and cats.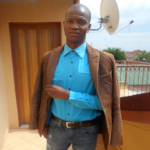 Lindokuhle Emmanuel Dladla
Tshwane University of Technology, MMX17
Born and bred in Mpumalanga under a small township called Piet Retief in 1994 October 03. Started primary education at Siphokuhle Secondary School, Currently studying Journalism third level at Tshwane University of Technology and serving as a Communications Intern at United Nations Information Centre South Africa. Have skills in audio and video editing: Adobe audition and Videopad, writing and compiling television and radio news packages, News reading and script writing as well as interviewing skills.
Working and cooperating with others flexibility, be open to different ideas and thoughts from different others, lead or support when appropriate, motivating a group for higher performance, accept and provide feedback in a constructive and considerate manner, contribute by sharing information and expertise, manage and resolve conflict appropriately, Punctuality and not delaying the work of others. Meeting different people and telling their stories accurately, brings me fulfilment and a sense of purpose.
Vukile Dlwatie
Tshwane University of Technology, MMX17
I am Vukile Dlwati from Port Elizabeth in the Eastern Cape. In 2013, I made my way up to Johannesburg, to pursue a thrilling one-year, intensive media course in Radio Production, at the National Electronic Media Institute of South Africa. It is at NEMISA, whilst producing radio features that my journalistic knack surfaced. The journalism bug bit me during my time at NEMISA and subsequent to that; I pursued Journalism studies at Tshwane University of Technology.
Studying Radio Production was an unforeseen catalyst for my career in journalism. Currently, I am a final year Tshwane University of Technology student completing a National Diploma in Journalism. I am enthusiastic about all the various media platforms namely broadcasting, print and online.
During my second year at TUT, I had the privilege of cutting my teeth on journalism at Record Noweto (community newspaper). I have since written several articles for the publication and I was thrilled to realize that The Citizen online had picked up one my stories from Record Noweto. I believe in my craft as a journalist because I want to impact people's lives through providing information, awareness and to shape mindsets and opinions for the benefit of society. I envisage myself as a dynamic current affairs producer and widely revered media practitioner. I am resolute about growing my craft and making a considerable contribution to the media industry.
I believe am a responsible merchant of the truth.
Ayanda Gigaba
Rhodes University, MMX17
Tina Hsu
University of Cape Town, MMX17
Tina Hsu is a Documentary Arts Master's student at the University of Cape Town and a freelance photographer. She has previously worked for News24, Highway Africa and Media24. Hsu graduated from UCT with a Bachelor of Social Science degree in 2012 and a postgraduate degree in Journalism and Media Studies from Rhodes University in 2014.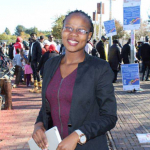 Karabo Masombuka
Tshwane University of Technology, MMX17
My name is Karabo Masombuka. I was born and raised in Middelburg, Mpumalanga. I am current a third year journalism student and the Tshwane University of Technology.
I am doing my Work Integrated Learning (internship) and Unisa Radio. I am a journalist and a newsreader.
I am very passionate about collecting, writing, editing and reading the news. I spend most of my time reading and I love spending my time exploring the different types of Audio editing applications.
Power FM's Mpho Sithole and Iman Rappetti inspire me.
I am a talkative person who loves engaging on current issues affecting our country.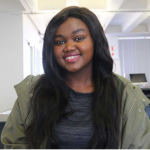 Odwa Mjo
Wits University, MMX17
I'm a 22 year old, born and raised in Mdantsane in the Eastern Cape, South Africa. I am currently studying towards a Bachelor of Arts (Honours) in Journalism and Media at Wits University. From a young age I developed a huge interest in media and storytelling. Watching international news broadcasting channels such as CNN, and BBC, I studied how reporters executed their work. I was intrigued by watching news and reading articles about human stories and macro stories that affect the greater global population.
After matriculating in 2012, I wanted exposure to various media platforms hence I decided to move to Johannesburg. I enrolled at Wits University in 2013 and completed a Bachelor of Arts degree with Honours in International Relations in 2016.
I currently write and produce various types of content as a student journalist for the Wits Vuvuzela, a weekly newspaper for the Wits University community.
I aspire to travel the world especially the rest of the continent to engage with Africans on the issues affecting the people of Africa at the domestic and international scale through my career in journalism.
 Shereesa Moodley
Rhodes University, MMX17
Shereesa Moodley is a 4th year journalism student at Rhodes University. As a self-proclaimed creative, she enjoys writing, photography and videography, and is currently working on her YouTube channel (The Effects of Boredom) where she hopes to combine these three expressive qualities. Shereesa believes that every day can be an adventure, and this is the key inspiration for all her work.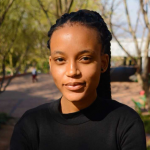 Zinhle Motlopye
Tshwane University of Technology, MMX17
Cited as one of the top journalism students at the Tshwane University of Technology (TUT) Journalism department's class of 2015. Zinhle Motlopye (22), has proven time and time again that she's a force to be reckoned with.
Currently a third-year Journalism student and an intern journalist at the Directorate of Corporate Affairs and Marketing (TUT), Motlopye is involved in a number of major journalism, communication, marketing and branding projects within the institution. She regularly contributes to student and staff publications, namely eTUTor and Heita!Her love and passion for journalism and media dates back to her high school days at Hoërskool Silverton. She has always believed in the art of visual storytelling. The practice of multimedia is among some of the things that primarily led her to studying journalism. During her first and second year of study at TUT, she was expected to learn and build on a multiplicity of skills that are essential for different mediums, i.e. online writing, magazine layout, radio presenting, TV reporting and copy editing for newspapers. There she became proficient in different and creative styles of reporting; and excelled in videography, photography, sound editing, and writing.During her training as a student reporter for TUT FM, Record Noweto Newspaper, TUT Television news and the JournExpress online blog, she was always hailed as a committed and dedicated trainee. She has compiled a number of compelling radio and TV packages, copy for print, online articles and contributed to various community newspapers, including Rekord and Bua Student Newspaper.One of her highlights for 2017 was being selected to be part of Writer's Bloc team which spearheaded the government's social media and marketing strategies.She aspires to specialise in broadcast, specifically television production. Tackling a range of issues that tie in specifically with problems that exist in Mamelodi, a township she grew up in and a place close to her heart. She wishes to show the world that broadcast media can influence decision making and inform the world about topical issues in the local community.
Karen Mwendera
Wits University, MMX17
The twenty-three year old up and coming creative journalist, and reporter, Takondwa Karen Mwendera, well known as 'TK', is a story teller to watch out for. She is the last born of four children and originates from Malawi. Aside from being born in Malawi, Mwendera was raised and brought up in 4 different African countries; Ethiopia, Swaziland, Kenya and South Africa. Her experiences growing up as a multicultural individual has helped her to develop a wider perspective on life, international relations and understanding development across the borders. She appreciates the beauty in different cultures and can speak 4 different lanugages. "I do not define myself based on where I was born, I am simply African," she says. Mwendera is an aspiring journalist and international relations practitioner, with creativity and ambition she hopes will one day help her to reach the top.
In 2012 Mwendera attended Midrand Graduate Institute (now known as Pearson Institute) to study journalism. Little did she know that three years later, she would be doing her internship at the biggest News channels in Africa, eNews Channel Africa, also known as eNCA.
Eager to develop and learn more about what being a journalist is all about, Mwendera joined the university newspaper (The Flame) in 2013 as an intern. She then worked her away up publishing stories about important news events such as graduations and interviewing the newly arrived managing director as a reporter.
Regardless of her many commitments, she still had spare time which she used to develop her photography and video skills. Mwendera started the Humans of Johannesburg page on Facebook as an admin and photographer. The page, inspired by Humans of New York, consists of citizens living in and around Johannesburg who share their stories through photography and captions. A year later she launched her own photography brand called Afrikaren Photography.
Additionally Mwendera is a brand ambassador and social media coordinator of MAPP Africa which is an entertainment and arts non-profit online publication. In June she covered the Bush fire festival in Swaziland and continues to write articles from them. As an ambassador Mwendera contributes through photography and writing, social media marketing and is dedicated to promoting a positive Africa to the world.
Through it all, Mwendera continues to pursue her dream. Currently she is pursuing her Journalism honours degree at Wits producing features, videos and news stories for the Wits Vuvuzela publication. She also works as a weekend news anchor for LoveWorldSat an African own news station.
Mwendera plans to one day work for CNN, grow her photography brand, and teach young students who are interested in the story telling path. Mwendera takes inspiration and encouragement from the bible verse Jeremiah 29/11. 'It gives me hope that one day, I, just an ordinary 23 year old, will one achieve her dreams," She says. If there is one sentence that could sum up her life and ambitions, it is one by Eleanor Roosevelt, "the Future belongs to those who believe in the beauty of their dreams."
Ben Neluvhalani
University of Cape Town, MMX17
Content producer by day, news production ethicist by night – Film & Media Production graduate and postgraduate Political communication major at the University of Cape Town.
My obsession with news production began oddly enough watching CNBC Africa in its infancy stages years back, that led to writing pieces on current affairs through publications such as Finweek, the Financial Mail and the City Press. 'Ethics' of the journalism professional strongly shaped how I produced content, always recognizing the media's role as the fourth estate, informing and entertaining the public through responsible content production fundamentals.
In upholding the truth in news production, my hope is to indirectly shape socio-economic ideals to ensure for a populace equipped to make informed decisions.
Nonkululeko Njilo
Wits University, MMX17
I am Nonkululeko Njilo, 22 year old originally from KwaZulu-Natal but grew up in Soweto a township located in Johannesburg. I have a Bachelor of Arts degree Politics and International Relations. I am currently enrolled for BA honours in Journalism and Media Studies at the University of Witwatersrand. In terms of why I am studying journalism, I think one of the main reasons is that, it allows one to have agency, when you advocate for people you give them agency as well.
Another reason is the fact that I believe dissemination and conveying of information is an important part of decision making in a democratic country like South Africa.
I think the biggest reason has to be, storytelling, to inform, alert, raise awareness and give voice to the voiceless. This is informed by my love for people. Last but not least, I generally I think It's a flexible field that allows one to do a variety of things from digital/online journalism, radio, print etc.
Jennifer Okoye
University of Johannesburg, MMX17
My name is Chisom Jenniffer Okoye and I am 21 years old. I received a Bachelor's of Arts Degree in Journalism earlier this year from the University of Johannesburg and I am currently still in the same university studying towards an honours degree in Journalism. When I complete my degree I dream of becoming a broadcast journalist on both radio and television.
Nereesha Patel
Rhodes University, MMX17
Amy Pieterse
Rhodes University, MMX17
I am a fourth year journalism student at Rhodes University specialising in writing and editing. I am passionate about reading, writing, and how we use our words to convey meaning. A lover of dogs, binge-watching series, and cheese.
Ntando Thukwana
Wits University, MMX17
Ntando Thukwana is currently a fifth year student at the University of the Witwatersrand undergoing the completion of her honours Bachelor of Arts Degree in Journalism and Media Studies. She specialises in television and video journalism which she is passionate about. She also holds a Bachelor of Arts Drama degree as well as an honours, Bachelor of Arts degree in Drama and film studies. She uses the journalism and theatre mediums of storytelling as tools to interrogate the South African society and engender critical dialogue around them. She believes that success is for those that dare to get up and make things happen. She is for motivating and encouraging the youth and developing their mind set. She feels strongly about societal issues that have the potential to hinder the development of young people. An ideal South Africa for her is one that invests in its youth and one that is sensitive to the realities of all the people who live in it. Her mantra is that our voices will be the very vessel that we as a people can take advantage of in making a change in our social contexts.